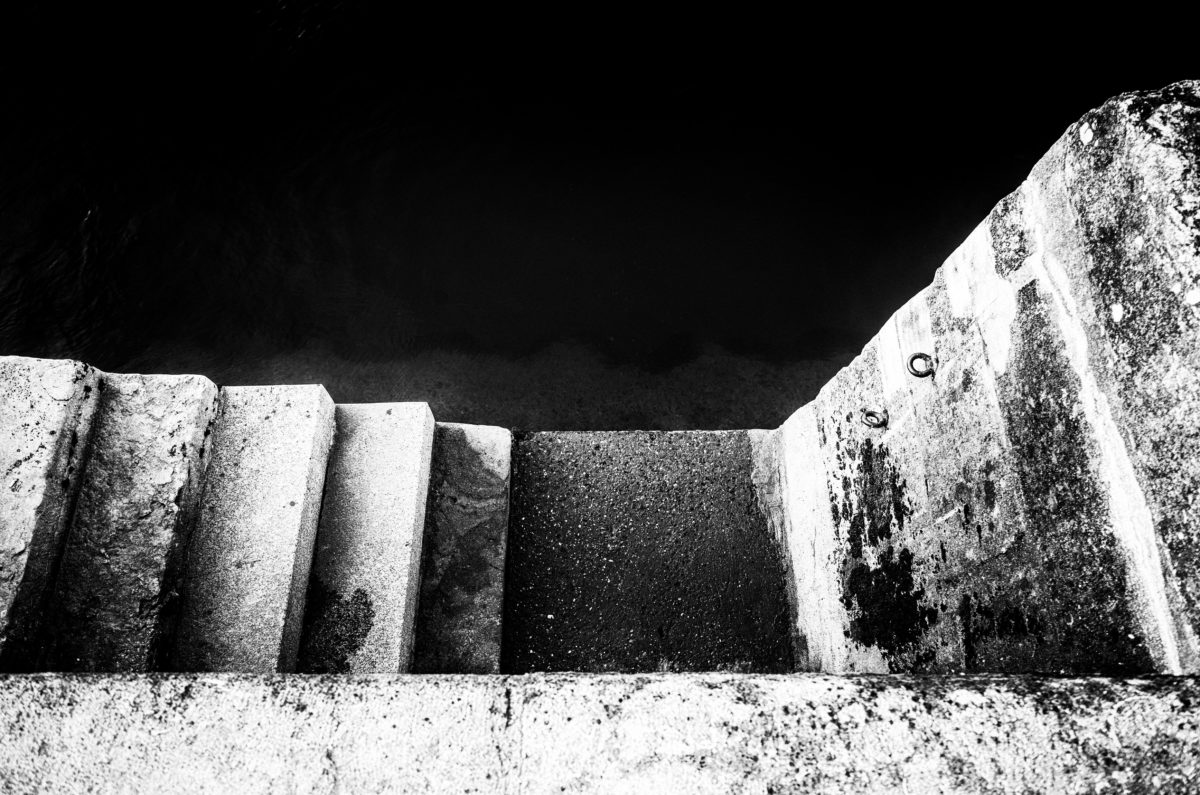 And then all of a sudden I shrink. I become precisely one clothing size smaller.
Sitting at the far end of the docks, looking out at the sea, the salty water at my feet is quickly drying up on the grey concrete slabs.
With a stationary fishing boat in the distance I sense how I have changed from a size 8 to 7.5 over the past minute or so.
My checkered jacket feels large, the cuff almost touching the first knuckle in my thumb. I see my pants have dropped about half an inch. My shirt collar is no longer tight and I can easily move my toes in my boots.
Being smaller does not affect me in any major way, I recognise with relief.
In fact, I am not convinced that I was actually a size larger only a little while ago.
I think I need to be more detached from my physical being to better judge the exact dimensions of my body, I must observe my person from the outside, preferably from the side, at an acute angle, if possible.
Taking up less space in the world me fills me with a sense of accomplishment: I am a step closer to meeting my civic duty of leading a frugal existence.
Will I shrink more? And how fast? Disappear any time soon?
For now I notice no more change in my size, the status quo seems to prevail.
The fishing boat is still motionless but the waves are coming ashore somewhat faster.
robert
Enthusiastic photographer. Loves stories too.