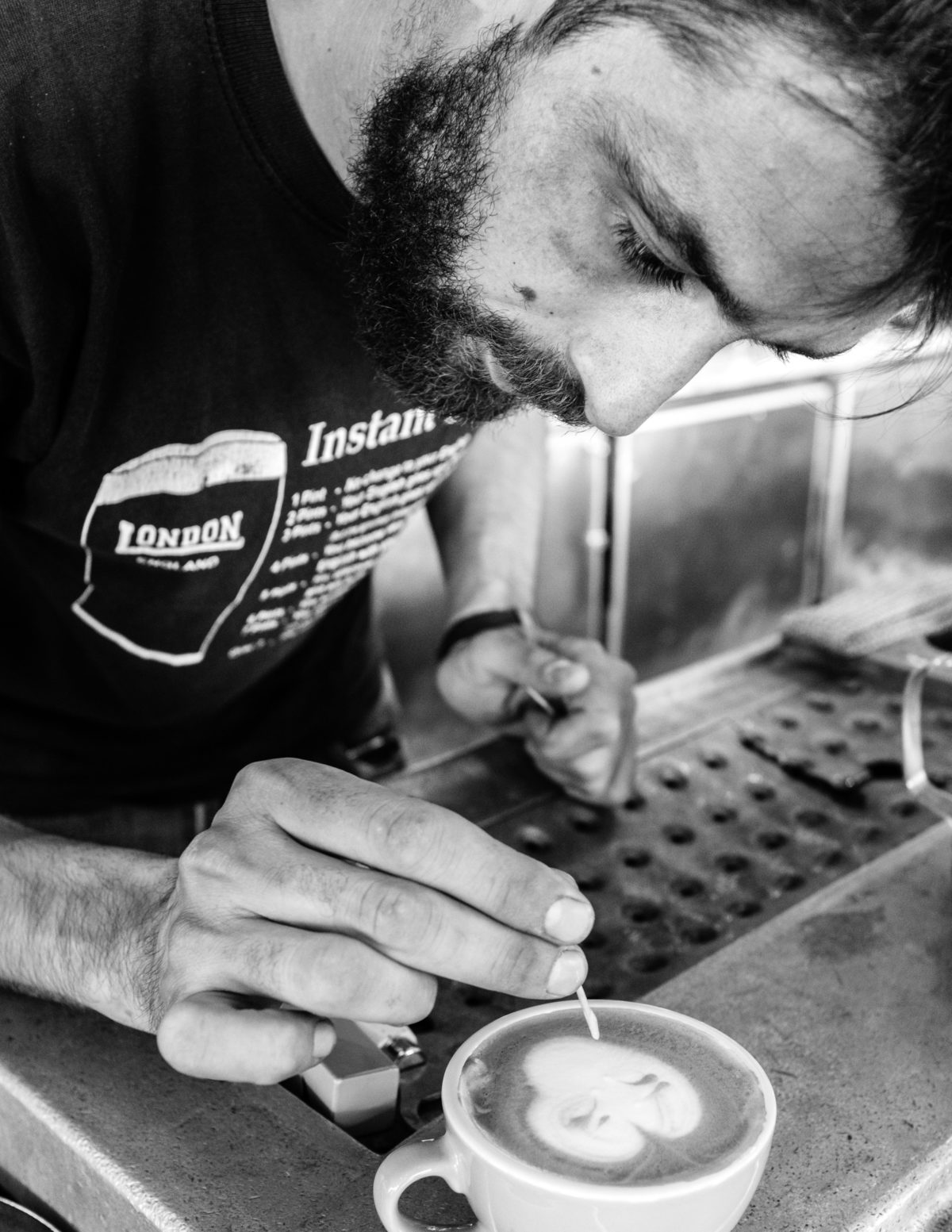 Barman at Café Belga.
The slow hours, just after lunch-time.
I ordered a cappuccino and the barman said « Wait and watch how I make it! »
So I did. Waited and watched.
He showed me how to put the palm-tree design in the milk foam on the top.
Then, when he saw my appreciation, he began to make another cappuccino, this time without me ordering and with the face of a monkey in the milk foam.
Then he made a third, again no order, now with the face of Anonymous in the milk foam.
Then a friend of his joined us and we were treated to some ouzo from the barman's own private stash.
I don't think this is regular practice at the counter of Café Belga.
I just got lucky.
robert
Enthusiastic photographer. Loves stories too.