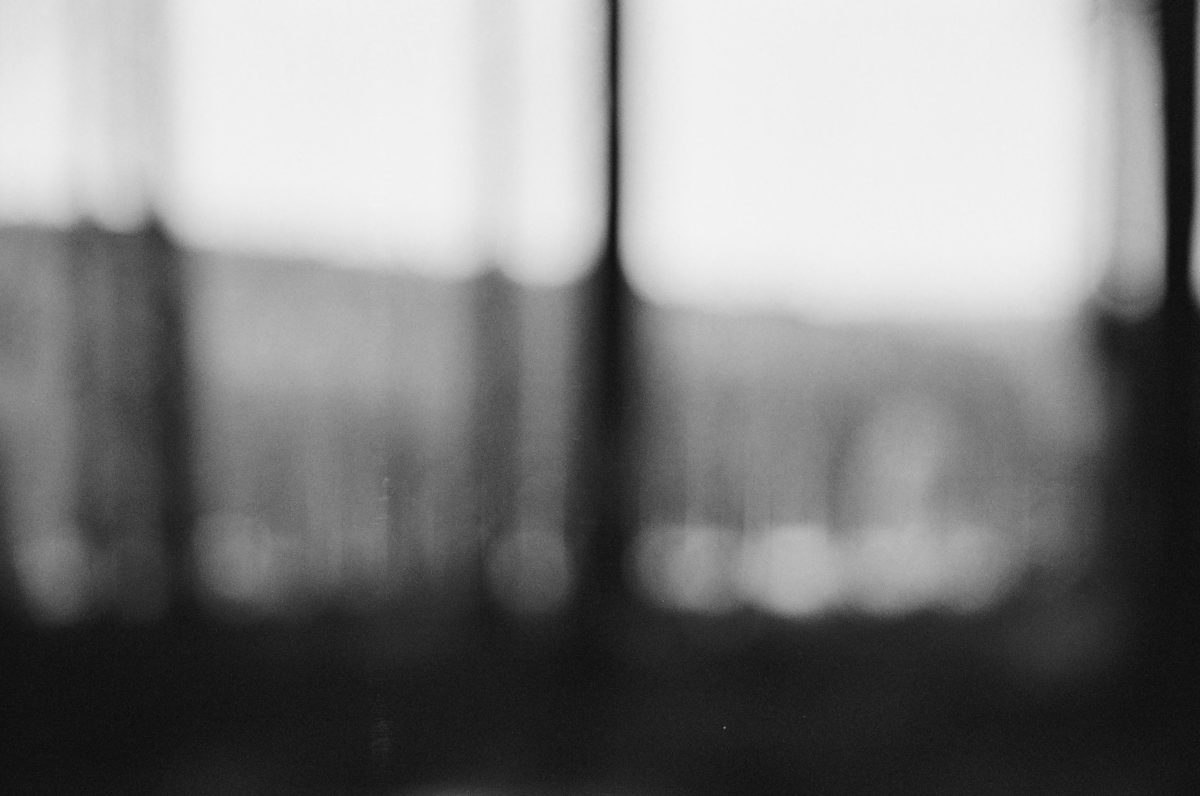 The room had to be vacated.
It had been stayed-in for too long.
The windows had been replaced by off-white
cloth, the corners nailed to the wall.
Backing out the door into the corridor
seemed the best option.
—oo—
With the door shut a tunnel is now created.
Too much of void will
overwhelm the senses, like so.
Unsteady steps are taken, shuffles of sorts,
in the one direction available.
Eyes that learn to see in the dark.
—oo—
The single point of reference is the
upper knuckle
on the index finger
on the right hand.
It runs along the wall,
the wall of the long hall,
attached to a hand — shaky,
and an arm — bleeding.
Veins dutifully scraping the white-wash.
—oo—
The other room, at the far end,
has wet walls and no windows.
Instead it has lighting.
The liquid dripping from the ceiling
disappears in a drain.
The drain is in the middle of the room
and is covered by a shiny metal grill.
Appetising grapes are on the floor,
oh, how mouldy they are.
—oo—
An opening in the wet wall
will be noticed at this point.
Behind is a small closet, one that would
accommodate a single person.
—oo—
Was it necessary to move, at all?
robert
Enthusiastic photographer. Loves stories too.