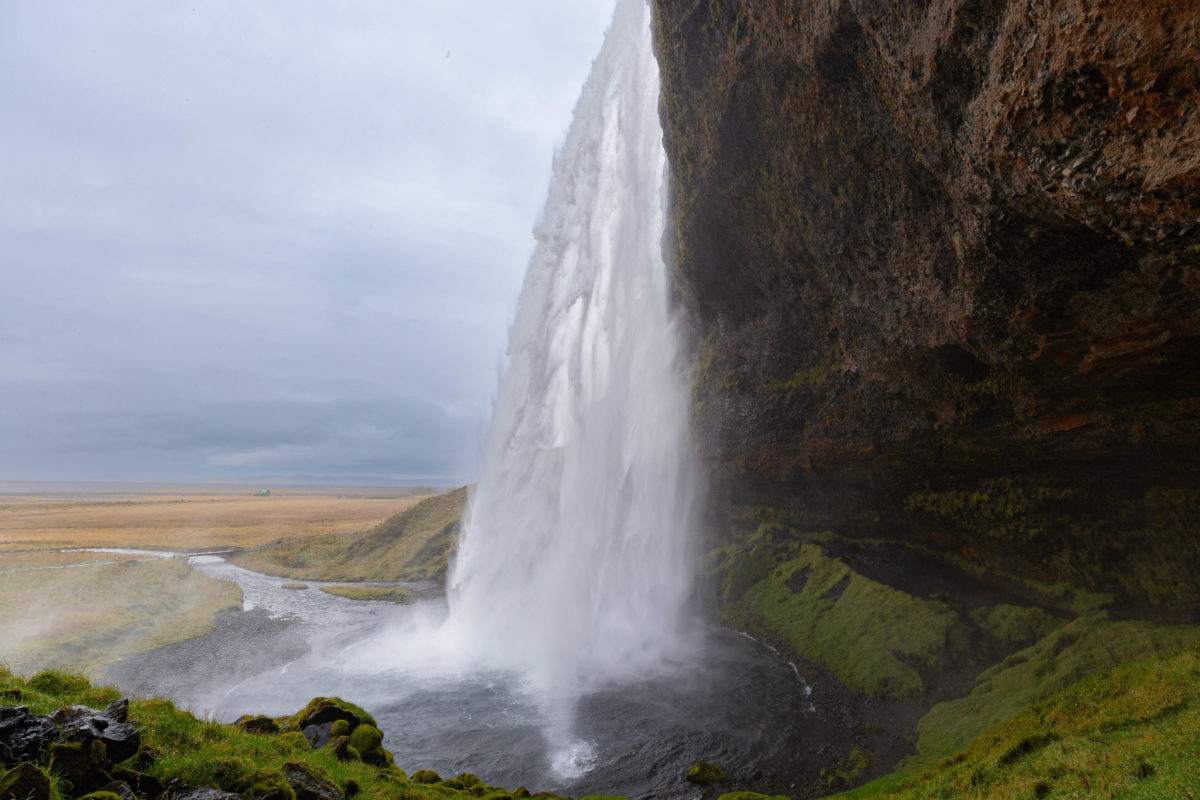 Journal: Trip in Iceland with Photoresk, Day 4
This was the wettest day of the trip, with water falling both the the sky and from the glacier, rain and waterfalls.
We started our trip to the South Coast of Iceland on that day, and stopped to the two most famous waterfalls of the area, Seljalandsfoss and Skogafoss. A part of the group also went to see the Solheimasandur plane wreck on a black-sand beach a little bit further away, but I have to admit it was above my fitness level at that time, and I knew we would see more black-sand beaches in the following days. Before saying goodbye for the night, some of us met for a warm drink and could enjoy a colourful sunset in a breach between the clouds.
Seljalandsfoss is definitely one of my favourite spots in Iceland, I've seen it in almost all the seasons and still enjoy it. It is a rather tall and thin waterfall and we can walk all the way behind it, and it offers an outstanding point of view on the waterfall itself and the unique landscape behind it. Be aware that you and your camera will be there wet there, good clothes and shoes are a must to enjoy it fully. On that day, after walking behind the waterfall, I went to sit on a bench in front of it to have my lunch under the rain. Somehow, I felt excited about it, ignoring all the inconvenience of the crowd and weather and only seeing the beauty of the sight.
Some people in the group discovered the rainbow filter on the phone app on that day, but they were soon to learn patience can bring even more magic than a filter…